Palfinger Log Loaders
The PALFINGER EPSILON is a perfect unity of design, comfort and technology. The result is a product that fulfills every individual requirement, and even exceeds expectations.
PALFINGER EPSILON new M-Series sets new standards in design. The new high-seat Masterdrive offers operators absolute comfort and convenience, and the multifunctional command centre provides the ultimate in precision crane manipulation. The new M-Series technology impresses immediately, and thanks to extended boom reach capacities customers benefit from increased operational productivity.
---
SAFE IN THE SADDLE
Master Drive is the new high seat from PALFINGER EPSILON.
PALFINGER EPSILON has once again raised the bar for comfort and user-friendliness with a new high seat. Masterdrive enables the operator to enjoy full control of all operational commands.
Thanks to the benefits of the most sophisticated design and technology this crane can be operated with a minimum of effort.
The ergonomic shape of the comfortable and convenient mechanical suspension high seat guarantees great comfort, and the multifunctional arm rest puts every command at the operator's fingertips.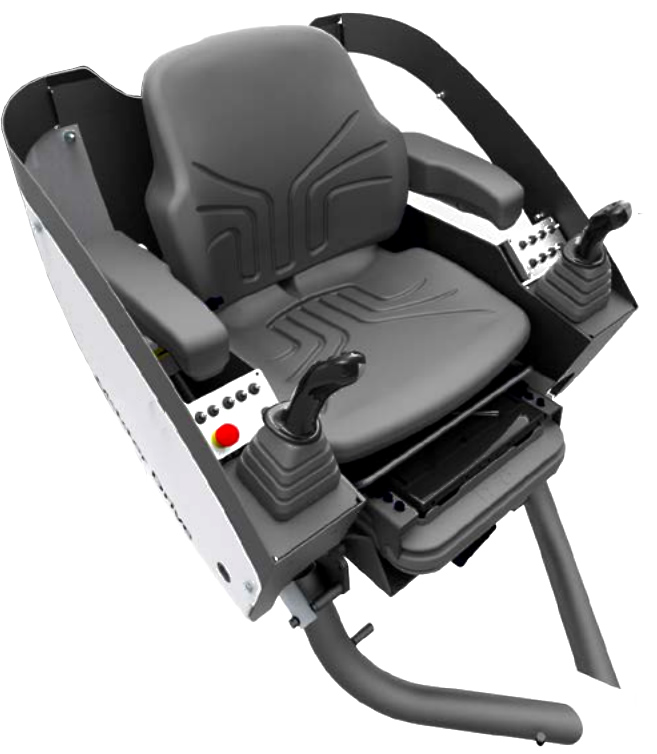 ---
PALFINGER EPSILON M13A
UP International Trucks – February 2017