Leasing allows you to focus on your core business, while conserving valuable capital and addressing specific balance sheet issues. A full service truck lease can provide all of the equipment, parts, and maintenance you need, while also handling fuel tax reporting, licensing, services, and registration fees. With the flexibility of local decision making, we can enhance performance with a truly customized solution – no need to pick from the lot when we can custom order it just for you. We offer a unique nationwide network of more than 430 locations to serve your needs, with priority service while you are out on the road.
For more information, fill out the form below: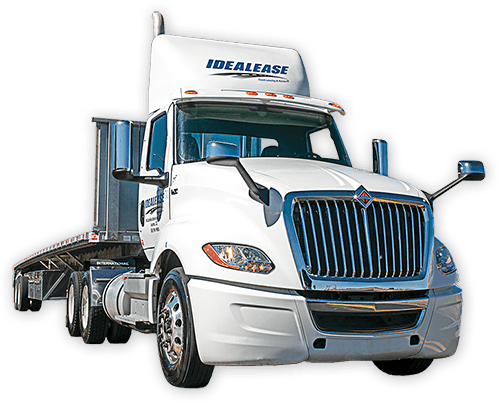 Predictable Maintenance
Our Full Service Lease program includes all Predictable Maintenance including tire and brake replacements, daily driver write-ups, and over-the-road breakdowns—all at a fixed monthly cost. Get Priority Service at more than 430 Idealease locations throughout North America. Our dedicated service facilities, bays and technicians mean there is no waiting in line for service.
Preventative Maintenance
Idealease schedules PMs around your business hours, often during off-hours or on site to improve vehicle uptime. We track PM intervals and remind you and your driver when vehicles are due for service.
24 Hour Roadside Assistance
Idealnet is the commercial truck industry's premier roadside assistance service from Idealease. Your driver's well-being and their loads are very important to Idealease. When an emergency happens, we are dedicated to getting your driver and your truck back on the road as quickly as possible so you can meet your deadlines and keep your business running smoothly.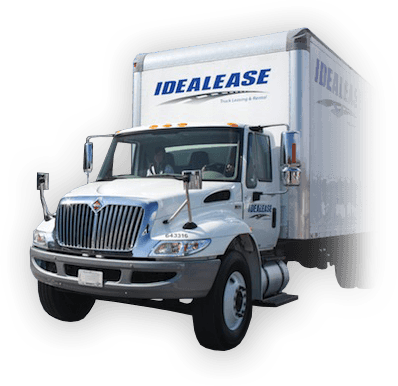 Safety & Compliance
Safety and compliance is critical to your business. It's tough to stay on top of complex regulatory changes when you are focused on serving your customers and growing your business.
Idealsafe Safety & Compliance programs can help. You can count on our responsive Idealsafe staff to provide expert assistance and programs that provide a higher level of compliance with state, provincial, and federal regulations.
Idealsafe safety and compliance training gives your employees the knowledge they need to operate your vehicles safely, which can lead to lower insurance costs.
---
---